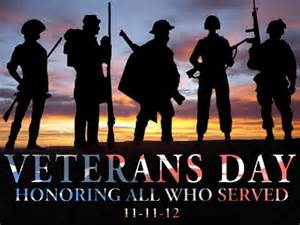 Thank You.....
September 19th, 2014
To All MAP Chapters
1st Notice of Dues Increase
A dues increase of $1.00 per week was approved by the full board of directors at their meeting on June 26th, 2014 in South Portland.
This small increase will bring MAP's base dues to $9.00 per week, per member and will not go into effect until January 1st, 2015. The board has been very diligent and mindful in its work to keep member costs down and still provide the most services an opportunities it can. As other organizations make yearly assessments of dues, or tie their dues structure to an individual member's pay, MAP has been mindful of its members economic situation and always attempts to keep dues stable, with our last dues increase taking place over two years ago in March of 2012.
However, there is a business and financial reality that drives our ability to operate as a business, including fluctuating legal costs; all driven by member use. The board looked at our current situation as well as future plans and determined that the times necessitated this modest increase. The board then took into account the potential impact to members and chose to postpone the increase until January 1st to give members an opportunity to prepare for the increase
As we get closer to the New Year, subsequent notices and reminders will be sent out as well as updated dues authorization forms which will be necessary to have your municipality or local treasurer to begin deducting the new dues on January 1st.
Thank you for your support of the work that is being done every day on behalf of MAP's members throughout the state. Your support, both fraternally and through your dues keeps our organization strong and it is greatly appreciated.
Stay Safe,
Paul Gaspar
MAP Executive Director
2014-2015 MAP Edition Law Enforcement Officers Street Reference Guides Are Now In
The 2014-15 MAP Edition of the Law Enforcement Officers Street Reference Guides have been delivered to the MAP office!
Over the next 2 weeks, we will begin distributing the guides throughout the membership. We will be trying to deliver as many of the guides in person to as many locals as we can, but some units will still be receiving them in the mail. If your department has multiple MAP units (ex: Patrol & Command units), each shipment will contain the total amount for both. Books mailed will be sent to the attention of the MAP Steward or President.
As MAP LEOSR's are only provided to current dues paying members of MAP, Your local will only receive the number of books that correspond to the number of dues paying members in your department. This number is documented in the latest receipt of dues payments as of October 7th, 2014. Thank you for your patience and if you should have any questions please contact your assigned Vice President of the MAP Office.
| | | |
| --- | --- | --- |
| | Featured PSA | |
| | | |
| | | |
| | | |
| --- | --- | --- |
| | Blog Topics | |
| | | |
| | | |
| | | |
| --- | --- | --- |
| | Officer.com | |
| | Connection Failure: This usually happens when the news feed URL is entered incorrectly. | |
| | | |
UnionActive Police Newswire