Special Announcement

Cops were murdered after Massachusetts 'bail reform'. Maine is about to pass its own.


https://www.lawenforcementtoday.com/cops-were-murdered-after-massachusetts-bail-reform/

Special Announcement from the MAP Board of Directors;

Given the most recent developments, as well as directives from both Federal and State Authorities, the board of directors has directed that the Annual Local Member Unit Meeting scheduled for this Friday, March 20th, be POSTPONED. Taking into account emerging issues, the board has TENTATIVELY postponed the annual meeting to FRIDAY, JUNE 12th, 2020.

The board will be holding a regular meeting in place of the annual meeting for the purpose of further deliberation, planning and response to the emerging COVID-19 crisis. Please keep current by following the MAP Facebook page, website and email announcements for further information.

Thank you and stay safe.

Please Help Us and Take The "Sit-Rep" Survey

As the COVID-19 pandemic crisis wreaks havoc on our families, our communities and our health care system we are proud of the courage and commitment our members on the front lines exhibit everyday for the people of Maine. We also know how difficult it is for first responders to be working in unsafe conditions and fear that they or loved ones will be exposed to this virus in ADDITION to the general public.

Now, more than ever, it is critical that we build solidarity and help our members and fellow LEO's as we struggle through this difficult time. Please help us and take a moment to fill out this survey to let us know what your needs are and how we can be most responsive and effective during this crisis.

The survey is anonymous and its results will help us in showing the needs that are out there from equipment, training and health to how we can support EACH OTHER while waiting for any meaningful response from government. The link to the survey can be found on the "Member Home" page which you can access from the Member Resources Menu on the left of the maine page. (You will need to be a registered MAP member to enter the member resource area. You can also register from the left hand menu by using the "Log In" link)

As we navigate through these uncertain times, MAP would like to know what your needs are and how we can support you, your family and the broader community through this crisis.

This crisis also makes clear what MAP has believed and supported for 47 years; it's our members and brother and sister LEO's who help stand the line in keeping our communities and country running. Along with fellow first responders, and great people from the ranks of health care workers, grocery clerks, janitors, truck drivers, ware house workers, manufacturing workers and many others are on the front lines of this crisis and are doing essential work.

We want to do all that we can to support all those who have a daily hand in keeping Maine strong. Go to the survey with the link found in the member Home area

You taking a second to share your thoughts on how we can best do that is the first step. Thanks for all that you are doing. Stay safe and watch out for each other.

The survey will be available through April 15th, 2020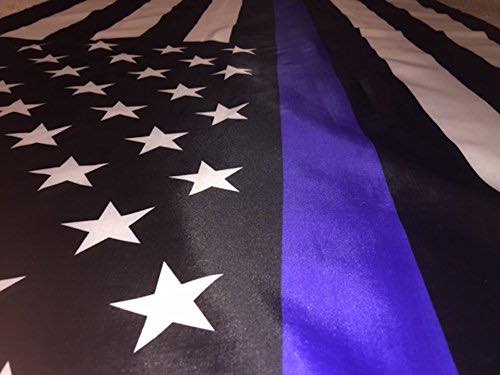 Tom Cole: Tribute to His Brother
Give the Gift of Music and
Help Support the Family of Our Fallen Brother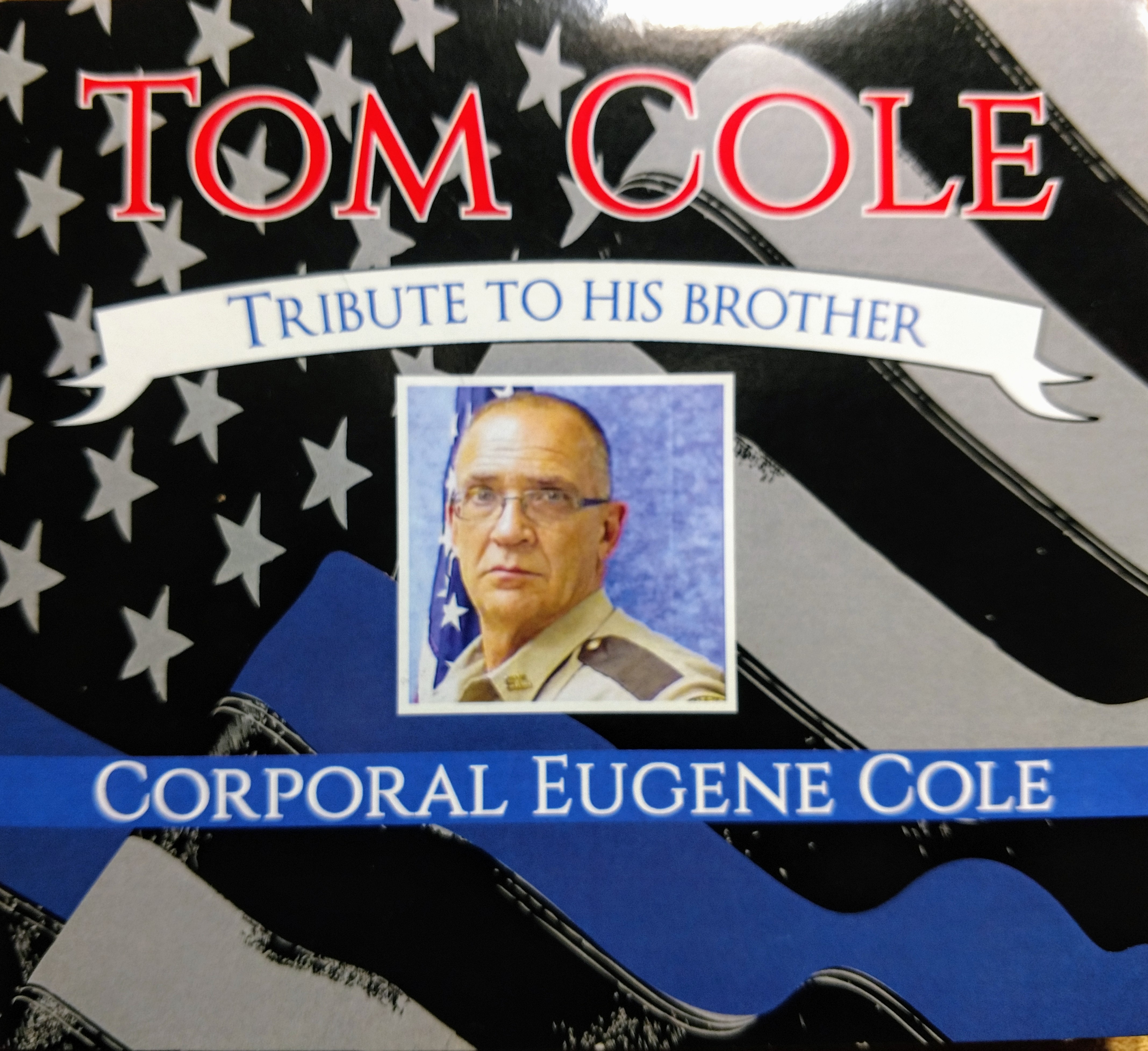 MAP is partnering with Tony Mantor of Plateau Music in Nashville to support the Blue with this tribute to Fallen Somerset County Sheriff's Corporal Eugene Cole. Corporal Cole was viciously murdered in the line of duty on April 25th, 2018 in Norridgewock.
Gene not only leaves behind his wife of 41 years and four sons and many relatives including his brother Tom but a grieving law enforcement community as well.
The MAP board and its members have been challenged to step up and support Gene and his family in their time of loss. Recently, Tony Mantor, who was born and raised in Skowhegan, brought Tom Cole and members of Gene's family down to Nashville and made it possible for them to record 5 songs written by Gene as a tribute that are now contained in the CD pictured above. The Tracks are;
1. On My Way To Nowhere
2. Room 13
In addition, Mantor brought together incredibly talented session musicians from throughout Nashville; many who played with well-known artists you listen to today on top radio charts to help in the effort. It is a testament to what Maine people are all about and a team effort in securing the memory and legacy of Gene Cole. In addition, there is a companion DVD that documents the project and efforts, as well as interviews with Mantor, musicians, members of the Cole family and of course; the making of the music.
Click HERE To Listen To "Life Without You"
Tony Mantor has held strong to his Maine roots and the automatic impulse to help his neighbors and friends. Covering the costs involved with the production, he has put together a set of both the CD and DVD; especially for MAP members and LEO's for a special price of $20.00. With our help, we can ensure that ALL PROCEEDS go to the Cole family to assist them in their needs going forward without Gene. The challenge AND the goal given to us is to rally our members and fellow LEO's throughout the state and sell 500 sets which in addition to previous sales will net the Cole family $15,000.00!
WHAT CAN YOU DO?
Quite simply, pledge to buy a CD/DVD Set, or several. Encourage or challenge your fellow members or departments to do the same. We know that we can meet this challenge and it is our hope that we will not only reach our goal of 500 sets but put in an order for more! We are doing this by asking you to PRE-ORDER and PLEDGE to purchase sets through the form below.
The DVDs are in the process of final production and the sets will be sent to MAP when they are done and combined with the CDs. This will allow us to have all sets shipped at once and as MAP will be covering the bulk shipping cost, 100% of your $20 purchase price will go to the Cole family.
HELP US SHOW WHAT MAP HAS ALWAYS BEEN ABOUT. PRE-ORDER AND PLEDGE YOUR $20.00 FOR EACH SET YOU DECIDE TO PURCHASE! HELP SPREAD THE WORD AND ENCOURAGE OTHERS TO DO THE SAME. THIS PLEDGE FORM WILL BE ON THE HOME PAGE AND OPEN TO ALL WHO WOULD LIKE TO HELP OUR CAUSE.
ON BEHALF OF THE MAP'S BOARD, TONY MANTOR AND ESPECIALLY THE COLE FAMILY, YOU HAVE OUR THANKS FOR KEEPING THE FRATERNAL CONCERN FOR OUR BLUE FAMILY.
STAY SAFE AND WATCH OUT FOR EACH OTHER
TO PRE-ORDER "TOM COLE; TRIBUTE TO HIS BROTHER"
| | | |
| --- | --- | --- |
| | Selected PSA | |
| | | |
MAP Has "Your SIX"
We are proud to invite our members and supporters to the inaugural Maine Association of Police Podcast; "YOUR SIX"! This is the culmination of a long process of planning, technical assistance and hard work to bring a new level of communication and access to our members throughout the state.
Your SIX will provide our members with topical and current issues affecting our law enforcement profession, including; legal, labor, family and all things related to our fraternal concern. We will be using both audio and video casts with a myriad of guests and topics.
We are very honored to have Randy Sutton, a national speaker, subject expert, and former Las Vegas Metro PD Lieutenant as our first guest. We will be talking about Randy's new national initiative - "The Wounded Blue" and MAP being one of the first to partner and support the effort!
YOUR SIX debuted at NOON TODAY on our Facebook page as well as our website, with the first episode open for public viewing . After this first viewing, this will become a member only accessible service for our loyal members. You can also now view our first episode using the link below.
Stay safe and we have Your SIX!
for more information about Rany Sutton & The Wounded Blue, go to;
Listen to MAP Friends and Supporters Turquoise Willie Honor First Responders
"Over the last several years we have spent time traveling around the country performing from coast to coast. During our time we have gotten to know many first responders and have to become quite close. Thanks to these friendships we have been given a glimpse into their lives and the sacrifices they make every day without question. There have been several tribute songs written throughout the years, but we wanted to take their stories and connect them into a piece of work that acts almost as a mission statement to convey the pride and camaraderie that exists in this international fraternity."
TO ALL THE MEN AND WOMEN WHO DO THE JOB;, THANK YOU!
| | | |
| --- | --- | --- |
| | Blog Topics | |
| | | |
| | | |
| | | |
| --- | --- | --- |
| | Officer.com | |
| | Connection Failure: This usually happens when the news feed URL is entered incorrectly. | |
| | | |
UnionActive Police Newswire