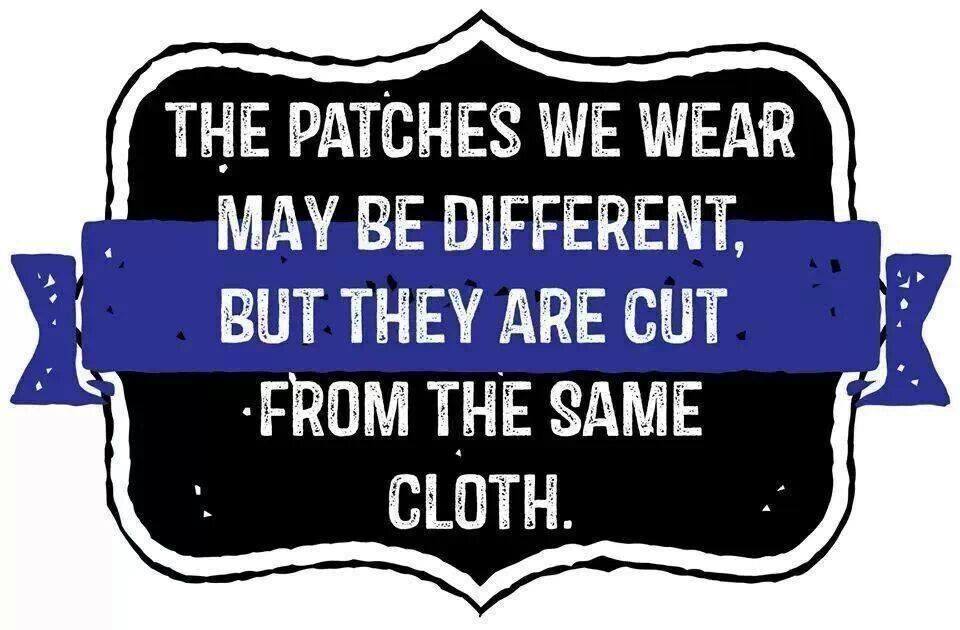 "Calling All Cars!" Our long-time professional partner and friend is still in need of our support…
Benefit dinner for So. Portland PD's Officer Linda Barker is being held on Saturday, January 5th, from 5pm-7pm, at the Cressey Road United Methodist Church in Gorham. The link below lets you reserve a seat for the dinner and/or make a donation if you are not able to make the dinner and want to support Linda.
Also, the attached flyer provides more information on the event, including a silent auction and music.
Click here to RSVP for the Linda Barker Benefit Dinner

https://docs.google.com/forms/d/e/1FAIpQLScAajbhi4tUlGfVyDrGBNQA68RfxErk8v1QF29MirPc8rMdFA/viewform
REMINDER: 20th Annual MAP Awards Banquet is on Jan 26th, 2019 at the Portland Elks
The 20th annual MAP Awards Banquet on January 26th is quickly approaching and here are some important reminders to your members:
Unit Officers should have posted your banquet signup sheet that was sent out in October. Although there is no cost to individual MAP members and their 1 guest to attend the event, we require a headcount of those attending, as we are charged per plate. Please do not sign up to attend unless you are committed to coming to the banquet: If you are not sure, DON'T SIGN UP. We have confirmed our entertainment this year which will be DJ Jim Fahey. Copies of the original announcement and sign up sheet have been attached as well.
The deadline for unit Attendance headcounts is FRIDAY JANUARY 18th. Please email the MAP office with the total number of members and guests, including award recipients at maped75@gmail.com. MAP Vice Presidents will be contacting units as well to make sure that a count has been entered, even if you have no one attending.
As in our previous banquets, we are again conducting a raffle of items, and all proceeds will go directly to MAP Charities. If your local would like to donate an item please contact me at the office and let me know prior to the banquet.
We have reserved a room rate of $65.00 at the Comfort Inn located at 90 Maine Mall Road in South Portland if you should have a need for accommodations. Shuttle Service will again be available starting at 5:30 PM with the last shuttle leaving the Italian Heritage at midnight. The Comfort Inn can be reached at (207) 775-0409 and you will need to mention the Maine Association of Police event to secure this rate. For more info about the Comfort Inn, got to:
https://www.choicehotels.com/maine/south-portland/comfort-inn-hotels/me400
Thank You and Stay Safe!
| | | |
| --- | --- | --- |
| | Selected PSA | |
| | | |
Listen to MAP Friends and Supporters Turquoise Willie Honor First Responders
"Over the last several years we have spent time traveling around the country performing from coast to coast. During our time we have gotten to know many first responders and have to become quite close. Thanks to these friendships we have been given a glimpse into their lives and the sacrifices they make every day without question. There have been several tribute songs written throughout the years, but we wanted to take their stories and connect them into a piece of work that acts almost as a mission statement to convey the pride and camaraderie that exists in this international fraternity."
TO ALL THE MEN AND WOMEN WHO DO THE JOB... THANK YOU!
TURQUOISE WILLIE
| | | |
| --- | --- | --- |
| | Blog Topics | |
| | | |
| | | |
| | | |
| --- | --- | --- |
| | Officer.com | |
| | Connection Failure: This usually happens when the news feed URL is entered incorrectly. | |
| | | |
UnionActive Police Newswire