In Memoriam
Peter C. MacVane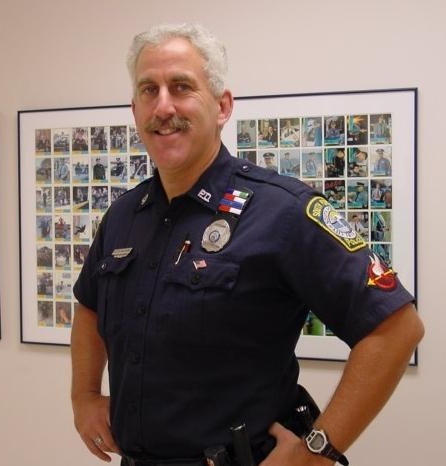 Peter C. MacVane, 61, of Elizabeth Road, died on Dec. 5, 2012, at Gosnell Memorial Hospice House in Scarborough following a valiant battle with cancer.
He was born in Portland, the son of Ellsworth L. and Mary (Bennett) MacVane, and was a graduate of Deering High School and the University of Southern Maine.
He began playing rugby in college and played into his 40s and had many adventures with his rugby buddies.
Since 1978, he has been employed by the South Portland Police Department where he worked as Officer Friendly, court officer and a member of the motorcycle unit.
Peter was an active volunteer in many charitable organizations, including the Maine Special Olympics, the 'Cop on Top' at Harley Davidson and 'Tip a Cop' at local restaurants.
One of the original founders of the annual Lobster Dip in 1988, he was 'double-dipper' for all but the last couple years. He was awarded the American Lung Association 's Dana Dutton Volunteer Excellence Award after participating in the Trek Across Maine for 14 years.
Peter was an avid outdoorsman, taking many trips around the world, but his favorite places were the national parks, especially Glacier National Park. He had climbed to the top of Mt. Rainier and hiked to the bottom of the Grand Canyon.
Kayaking, hiking, cross-country skiing and camping were year-round past-times; Peter took advantage of every opportunity to take long motorcycle rides with fellow police officers. One of his favorite trips was riding from Portland to Milwaukee in the Harley Davidson's 100th anniversary ride where he had his motorcycle helmet signed by Willie Davidson, grandson of one of the founders. He also participated for several years in the annual America's 9/11 Foundation Inc. motorcycle ride to New York, Pennsylvania and Washington.
In recent years, Peter took road trips accompanied by his constant canine companion, Juno; Peter would post pictures of Juno on the beach, in front of the White House and relaxing in the hotels.
In addition to his mother, he is survived by his wife of 34 years, Kathy L. (Hathaway) MacVane; daughter, Kelly MacVane and son Ian MacVane, both of Portland; a brother and sister-in-law, Arthur and Marcia MacVane of Gray; a special cousin, Charlene Courtemanche of Dover, N.H.; and many nieces, nephews and cousins.
Robert Johnsey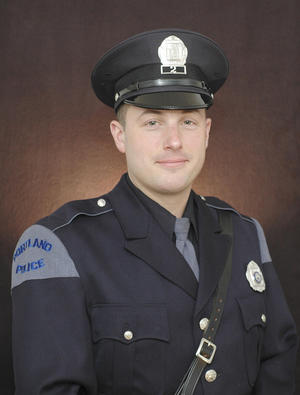 Sergeant Robert Johnsey, Portland Police Department; 1970-2008
It is with great sadness and shock to announce the tragic accidental death of Sgt. Rob Johnsey from the Portland Police Department. Rob died shortly after an accidental discharge of his duty weapon in his home on Monday night. Rob was preparing his gear for work the next day when the accident occurred. We all know that as cops, we accept the fact that we may be injured or killed in the line of duty. This tragic accident in the home strikes at the very heart of the people we love; our families. I know that you will all join the members of MAP in making sure we do everything we can to support Rob's wife and two children and keep them in our hearts as they will always be part of our extended family. Although preliminary funeral arrangements have been made, there will be an update later today with full details regarding Sgt. Johnsey's funeral arrangements.
Personally, and on behalf of MAP, I would like to thank and recognize the heroic efforts of the Westbrook Police Department and Chief William Baker on their response to and support of the Johnsey family. It is no surprise the strength of MAP is based in the lion like brotherhood we show for each other in times of crisis. Their efforts and fraternal nature should be an example to us all.
An Excerpt From The Portland Press Herald:
Johnsey worked for the department for the past nine years and was promoted to sergeant in January 2007. He served as a canine officer and as a member of the crisis intervention team, helping people in a mental health crisis."I would describe Rob as sort of a throwback, an old-fashioned gentleman," said Lt. William Preis, a close friend and Johnsey's supervisor.
"He loved his country and loved serving his community. I hate to sound cheesy, but he was that kind of guy, kind of a World War II-generation guy.
Johnsey's fondness for his family was well-known in the department and he frequently talked about his children: Rachel, 12, and Alexander Joseph, "A.J.", 11.
"There was very little Rob did for himself. It was almost always for his family," said Preis, who also lived in the same neighborhood and was his friend
Johnsey would go visit his grandfather every few months in Connecticut to take him fishing.Johnsey was extremely funny, so many people didn't realize how serious he could be, said Preis.
"When we got into critical, dangerous situations, which were many, Rob was definitely my A-guy," Preis said. "Rob never got excited. We had some really hairy situations, and Rob would never lose his cool. He would always remain calm and speak clearly."
His deep voice was easily identifiable, and it was usually employed in friendly greeting. "He was always enthusiastic, never down," said Detective Scott Dunham, president of the Police Benevolent Association, which represents the department's patrolmen. "He's one of those types of guys you never heard anyone say anything bad about."
Although just 37, Johnsey had already worked for several law enforcement agencies when he came to Portland. He enlisted in the Army National Guard in Connecticut and graduated from the Army's military police academy. He graduated with honors from the Connecticut corrections academy and served at the Cheshire Maximum Security Prison until called to active duty, serving with the 143rd Military Police Company in Saudi Arabia during Desert Shield and Desert Storm.
He worked at the Federal Correctional Institute in Danbury, Conn., before moving to Florida to join the Collier County Sheriff's Office, where he was valedictorian of his corrections academy class In 1996, he was valedictorian of his Florida Law Enforcement Academy class and received its "Top Gun" award as the academy's outstanding marksman.
Johnsey came to Portland in 1999. He earned several commendations, including being named city employee of the month in February 2007 for his work breaking up street-level drug dealing.
He also was recognized during his time here for saving a woman by negotiating with the man who was threatening her with a knife, for apprehending a suspect who had stabbed multiple people and for helping catch a murder suspect from California.
Outside work Johnsey was an outdoorsman who enjoyed bass fishing on Sebago Lake and walking his dogs, including Carr, the police dog who retired when Johnsey was promoted to sergeant. One of the reason Johnsey and his wife moved to Maine was because of the woods and to raise their family in an area with less crime, Preis said.
---
Larry Gross
May 9th, 2006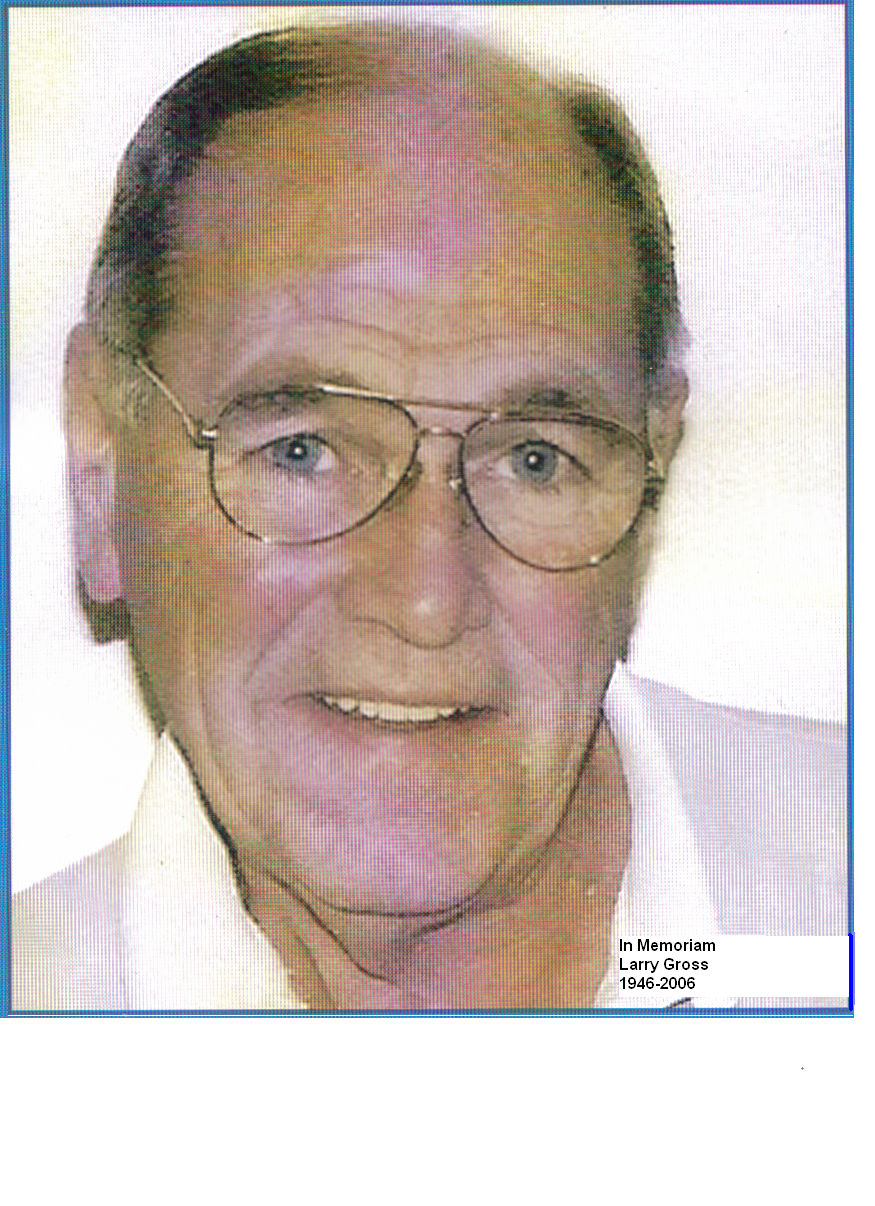 It is with great sadness that we announce the death of our friend and brother Larry Gross. Larry passed away unexpectedly last night at home in Brunswick. He was and continues to be a beloved member of the Maine Association of police family as well our extended family of all police officers in the state. His loss is immeasurable and will affect all those in Maine who stand the Thin Blue Line.
Larry's work to protect and defend the working conditions of police officers was not only exclusive to MAP but to the Maine State Troopers Association and the newly formed Maine State Law Enforcement Association. Only his love of the job and the men and women of law enforcement surpassed his knowledge, skill and commitment. To be sure, Larry embodied our hopes to be the voice of Maine law enforcement.
Please join the executive board of MAP and take a moment to consider the sorrow in this tragic loss as well as our sympathy to Larry's wife Julie and his family. We have been truly blessed by our time with Larry and for the time both he and his family sacrificed for the good of our bothers and sisters.
Larry Gross, 59
BRUNSWICK -- Larry Gross, 59, of Ward Circle, died suddenly Monday, May 8, 2006, at Mid Coast Medical Center.
He was born Lawrence Everett Gross, Jr. in Ellsworth on Nov. 7, 1946, a son of Lawrence Everett, Sr. and Helen Rogers Gross. Larry graduated from Ellsworth High School in 1965 and then from the Maine State Police Academy in 1968. He married Julie Neuts in Bowdoin on July 23, 1987.
He was a member of the Maine State Police for 24 years. He retired in 1992 as Lieutenant in charge of the Internal Affairs Division after spending the earlier part of his career in the Criminal Investigation Division. Most recently he served as the Executive Director of both the Maine State Troopers Association (MSTA) and Maine Association of Police (MAP) and as a consultant for the Maine State Law Enforcement Association (MSLEA).
Larry was a member of the Horeb Lodge #93. He enjoyed golf and spending time with his sons and granddaughters. His family and friends will fondly remember his unique sense of humor.
He is survived by his wife, Julie of Brunswick; his mother, Helen Gross of Brunswick; two sons, Lonny Gross of Bangor, John Gross and his wife Anne Dionne-Gross and two granddaughters, Caroline and Rachel Gross of Gorham; and a brother, Alfred Chamberlain of Westfield, Mass.
He was predeceased by his father, Lawrence in 1992. Friends may visit 6-8 p.m., Thursday, May 11, at the Brackett Funeral Home, 29 Federal Street, Brunswick. A memorial service will follow at 11 a.m. Friday, May 12, at the funeral home with the Reverend Ronald McLaughlin officiating. A graveside committal service will be follow in Woodbine Cemetery, Ellsworth at approximately 3:30 p.m.
---
Jack Haubois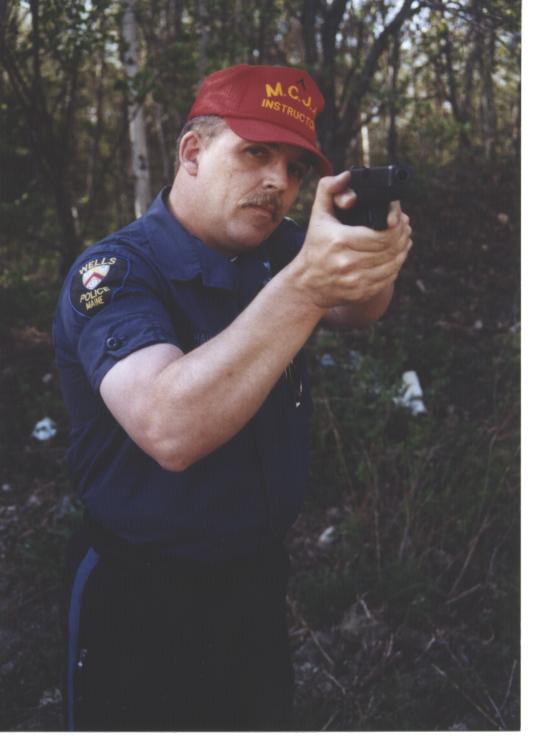 Sgt. Jack Ellsworth Haubois Jr., 44
WATERBORO - Sgt. Jack Ellsworth Haubois Jr., 44, of Waterboro, died Saturday, May 7, 2005 at his home, surrounded by his family, after a courageous battle with pancreatic cancer. Jack was born in Orlando, Fla., on Oct. 4, 1960, the son of Jack E. and Barbara Neal Haubois Sr.
He began his career in Wells as a Reserve Police Officer, and became a dispatcher in 1985. In 1988, Jack became a full-time Police Officer for the Town of Wells. He was a Certified Firearms Instructor for the Maine Criminal Justice Academy, which matched well with his love for hunting and the outdoors. He also enjoyed camping, motorcycling, fishing and snowmobiling. Jack had become a Registered Maine Guide, and started his own business shortly before being diagnosed with cancer.
Sgt. Haubois was a founding member of the Wells Police Department's Color Guard, and was a forward observer for the department's Special Response Team. His family and the Police Department were his life. He married Kelley Andrews on May 21, 1994.
Surviving are his wife of Waterboro; two sons, Dustin and his wife Andri, and Kyle Haubois of Waterboro; daughter, Cassandra Haubois of Waterboro; his father of Dayton; twin sisters, Carol Sanders and her husband Gary, and Barbara Barrows and her husband Bob, all of Northfield, Vt.; a nephew Jason Sanders; and three nieces, Jennifer Sanders, Hilary Barrows and Kayla Barrows, all of Northfield, Vt.
On behalf of the Maine Association of Police, We extend the deepest sympathy and condolences on our brother Jacks passing. Jack was simply put...a class act ...both as a cop and a person, in and out of uniform, 24-7. His soft spoken manner, patience and talent as a firearms instructor will no doubt be remembered and continue to save lives as officers remember the skills and wisdom Jack imparted to them on the range. We will be thinking of Kelly, Dustin, Kyle and Cassandra and Our brother and sisters of the wells police department.
---
Randall Parsons

It is with great regret and sadness that I tell you of the death of Officer Randall Parsons of the Bangor Police Department.
A warrior to the end, Randall passed away yesterday morning at approximately 1100 hrs at his home after a long and valiant struggle with cancer. I know that I speak for all MAP's members in sharing our sorrow and support with Shirley, Randall's wife and their extended families during this tremendous loss. Although many of us did not know Randall personally, the death of a brother police officer strikes at the very core of the bond we all share as a law enforcement family.
I would also like to thank our local members in Houlton, Falmouth and Brunswick as well as Frank Lyons from the retirees and the Maine State Law Enforcement Association, who supported Randall and Shirley during his fight with their generous donations. When the call was put out, they came forward and embodied what MAP is and should be about. There were also many individuals who gave and for that I also send my thanks.
The only means of support coming to Shirley at this time is a small life insurance policy equal to one year's salary through the city. Due to Randall's lifelong battle with cancer, they were not able to get life insurance through any other means. I am renewing my call to all local chapters now that there is no restriction on donating funds, to dig in and give what you can to assist Shirley with a mountain of medical bills, mortgage payments and living expenses. You can continue to send these donations to Larry Morrill at Bangor PD. All this information is still listed below under "Bangor Local Requests Help For Officer in Need" announcement.
LEVANT - Randall Albert Parsons, 39, died Aug. 29, 2007, at his home after, a long courageous battle with cancer. He was born Dec. 31, 1967, in Saint John, New Brunswick, son of Robert James and Sharon Louise (Hovey) Parsons. Randall was a graduate of Millidgeville North High School, Saint John, New Brunswick and the Maine Criminal Justice Academy. He was employed as a police officer for the Bangor Police Department and was a certified emergency medical technician. He was a member of Calvary Chapel, Orrington, an avid sports enthusiast, enjoyed baseball and hockey. Randall was also a lover of music and a self-taught guitarist. Surviving is the love of his life, Shirley A. (Scovil) Parsons of Levant; his father, Robert Parsons and his wife, Reba, of Old Town; his mother, Sharon Dean and her husband, Douglas, of St. Martins, New Brunswick; seven brothers, Robert and his wife, Katherine, of Ontario, Terrance and his wife, Pearl, of Frederickton, New Brunswick, Glenn and his fianc?e, Krissy, of Saint John, New Brunswick, Ryan, Nicholas, Jacob and Jason, all of Old Town; two sisters, Sherry Lynn and her husband, Dennis, of Saint John, New Brunswick, and Bobbi of Old Town, several nieces and nephews; a very special father-in-law, Ed Scovil, whom he considered a second Dad, of Sanford; his loving pets and companions, Moses, Marti, Lady, Jessie and Queen Ester. A celebration of Randall's life will be held 2 p.m. Sunday, Sept. 2, at Calvary Chapel, 154 River Road, Orrington, with pastor Ken Graves officiating. The family invites relatives and friends to share conversation and refreshments immediately after the service Sunday at the chapel. Those who wish to remember Randall in a special way may make gifts in his memory, in support of the family, care of Shirley A. Parsons, 371 Lake Road, Levant, ME 04456. Condolences to the family may be expressed at www.BrookingsSmith.co
Page Last Updated: Feb 28, 2013 (08:36:30)